Back to all Practice Areas
Car Collisions
Advocating For Clients Injured In Portland, Oregon Car Accidents
In Oregon, juries decide auto collision cases. A person hurt in a vehicle collision may recover compensation for medical expenses, lost wages or income, pain and suffering or loss of enjoyment of life. When a person is killed in an automobile crash, their estate may have a claim for funeral and burial expenses, pre-death pain and suffering, the pecuniary loss to the estate, and the loss of a loved one.
---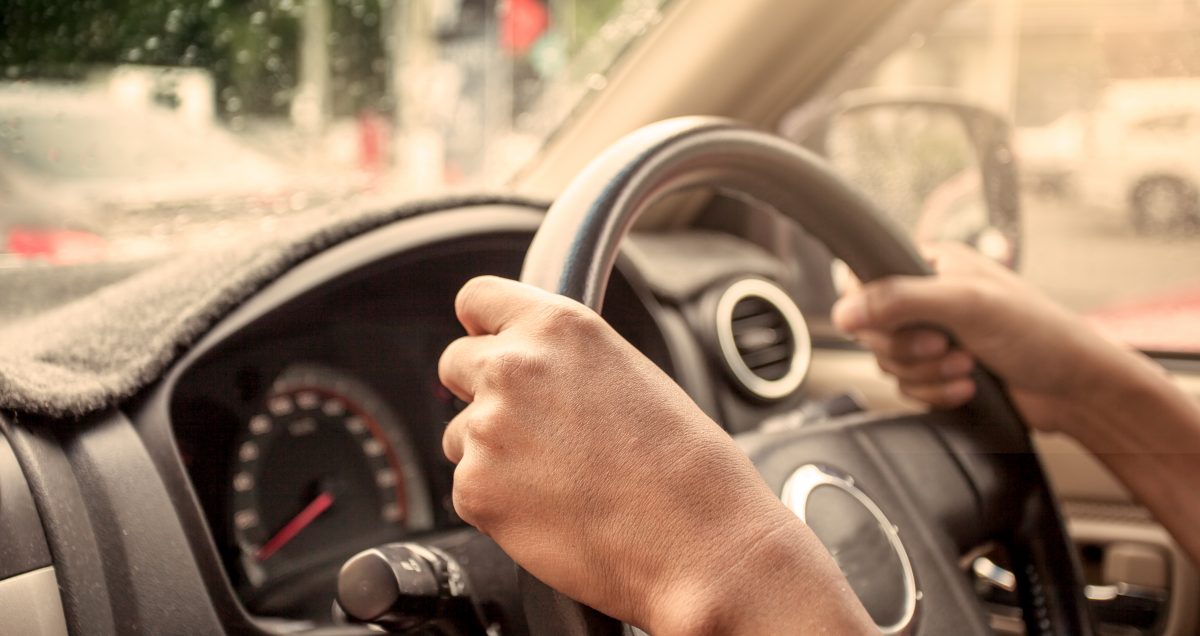 Back to all Practice Areas
Car Accidents & Collisions
The deadline for filing suit against another driver is two years from the collision date, but many automobile collision cases are resolved before the filing deadline by making an insurance claim.
Legal representation is often necessary to ensure a full and fair recovery in an automobile collision lawsuit or claim. Attorneys are needed to ensure a full crash scene investigation and to complete exploration of all available insurance benefits. They can hire experts such as accident reconstructionists, to show how the collision unfolded, and doctors to describe the injuries it caused. Attorneys ensure that the person injured is protected from later claims by lienholders.
Collision Investigation
When an injury is reported the police respond to a crash scene and prepare a report describing the crash location, date and time of day, parties involved and their insurance carriers, witness identification and statements, and a narrative about how the crash occurred. If a citation was issued, the report will include the section of the Oregon Vehicle Code that was violated. Even if the officer does not cite one party or the other, s/he often will state an opinion about who is at fault.
However, police officers have limited time, resources and training which may limit their ability to investigate each collision fully and thoroughly. To know what really happened, more work may be necessary, i.e. interviewing key witnesses, timing traffic signal sequences, measuring site lines, etc. Expert reconstructionists may be necessary to understand important details about the distances and speeds involved.
Fault Determination
In Oregon, a driver who causes a collision will be found at fault if s/he does not operate his/her vehicle using "due care." This is also called negligence. If a driver violates a vehicle code he is negligent "per se."
The adverse driver may not be the only one at fault. The injured person may be partly responsible for causing the collision. This is called comparative fault. In Oregon, if the injured person is partly at fault his/her damages are reduced by his/her percentage of fault. For example, if the injured party is 25% at fault causing the collision, his/her damages will be reduced by 1/4. If the person injured is more at fault than the other driver (i.e. 51 percent, or greater) s/he will not be permitted to recover.
Insurance Coverages
A person hurt by a negligent driver may have a bodily injury claim against that driver for medical expenses, lost wages and pain and suffering. This claim ordinarily is made at the conclusion of medical treatment when the person injured has completed medical treatment and has recovered to his or her maximum. This is called being "medically stationary."
Oregon drivers are required to carry liability coverage of at least $25,000/$50,000, providing $25,000 maximum compensation per injured person and $50,000 maximum compensation to all victims in any one collision. Other common limit structures are $50,000/$100,000 and $100,000/$300,000. When injuries are serious these limits may be inadequate to compensate the injured person fully.
Personal umbrella policies and commercial policies often have higher limits, up to $1 million.
Personal Injury Protection Claim
Oregon law requires all automobile policies to include PIP ("Personal Injury Protection") coverage which pays for medical expenses and lost income. A person injured in a collision who needs medical treatment or is unable to work should open a PIP claim with his/her own automobile carrier right away because PIP pays for medical bills and lost income as they incurred. This is different from the bodily injury claim made against the at-fault driver's carrier that pays for medical and income loss after the person is done treating and medically stationary.
The medical expenses of a person injured in an automobile crash are paid by the injured's person's automobile PIP coverage rather than by him/her health insurance. Many people, including medical providers, do not know this and sometimes bill the health insurance carrier erroneously.
Most auto carriers require that a person be unable to work for 10 consecutive days in order to qualify for PIP wage loss benefits. Most carriers pay about 2/3 of the wage rate.
A new law, SB 411, went into effect in Oregon on January 1, 2016, for policies renewed on or after that date, making PIP coverage last for two years, instead of one.
Under Oregon law, insurers are required to write a minimum of $15,000 in medical PIP benefits. It is possible to buy additional coverage.
Uninsured/Underinsured Motorist (UM/UIM) Coverage
It is illegal in Oregon to drive without automobile liability insurance coverage. Still, some drivers do. Uninsured motorist coverage provides an avenue to financial recovery when a person is injured by an uninsured driver.
Similarly, some drivers are underinsured for the injury they have caused. In that case, underinsured motorist coverage bridges the gap between the at-fault driver's coverage amount and the total damages she/he caused.
The new Oregon law SB 411, effective January 1, 2016, for policies renewed on or after that date, increases the amount of UIM benefits available by allowing the injured person's coverage to stack over and above the at-fault driver's bodily injury coverage.
Under the old law, the UIM carrier was allowed to subtract from the UIM limits the at-fault driver's bodily injury limits to determine the amount of UIM coverage available. Under the new law, the UIM carrier must add the UIM benefits to (or "stack" them on top of) the at-fault party's BI limits.
The following example shows the important difference stacking makes. An injured motorist with $50,000 UIM coverage is hit by a driver who runs a stop sign. The value of the injury claim is $75,000. The at-fault driver's BI limits are $25,000. The person injured settles her claim against the driver for the full $25,000 of the BI limits and makes a UIM claim seeking the remaining $50,000.
Under the old law, the UIM carrier subtracts the BI limits from the UIM limits, here subtracting $25,000 from $50,000, leaving $25,000. The injured motorist may recover $25,000 in UIM benefits or $50,000 total. Under the new law, UIM limits stack on top of the BI limits. Thus, the person injured can recover $25,000 from the at-fault driver plus $50,000 from her own UIM coverage ($25,000 + $50,000). In this way, Senate Bill 411 will allow her to recover the full $75,000 claim value.
Sometimes the injured person's PIP coverage limit is not enough to pay for all the medical care necessary for injuries caused by an auto crash. In that case, medical insurance will pay the bills.
Most health insurance plans contain provisions which create a right of reimbursement when the health insurer pays for medical care caused by the negligence of another and the injured person makes a claim and recovers damages. This is often called a right of reimbursement, subrogation right, or lien. If the medical insurer's claim is ignored, it may later seek recovery against the injured person's settlement.