Back to all Practice Areas
Motorcycle Collisions
Advocating For People Injured In Motorcycle Accidents
Motorcyclists are particularly vulnerable to serious injury or death. Unlike vehicle drivers and passengers, motorcycle riders are not protected by air bags and seat belts. If you have been injured in a motorcycle accident in Oregon, we can help.
---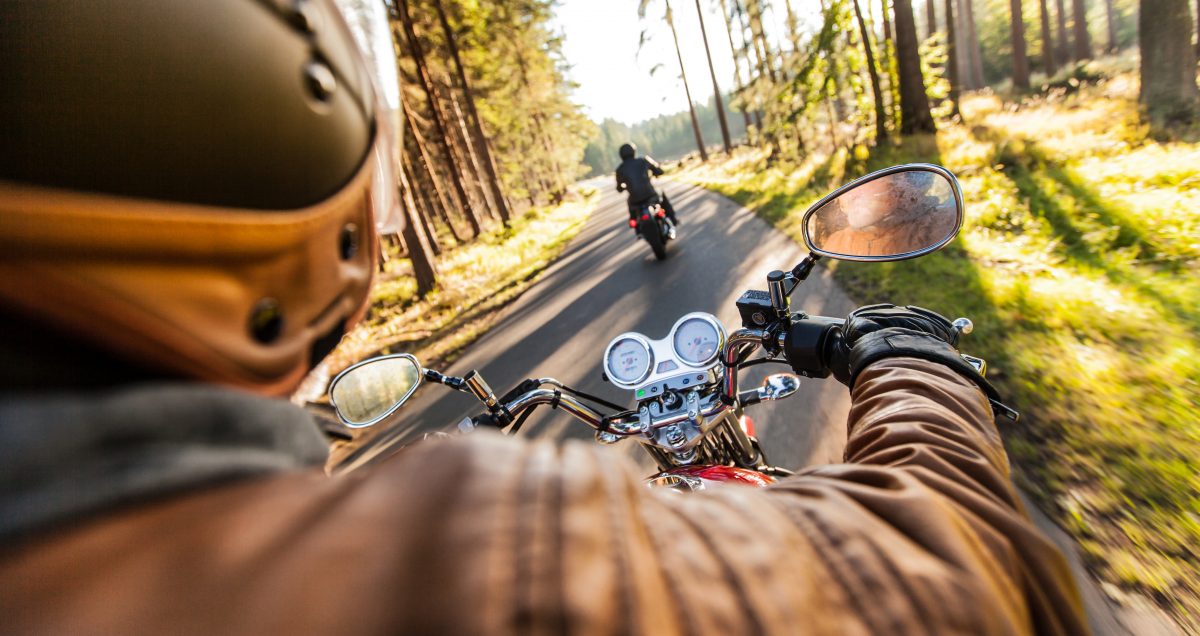 Back to all Practice Areas
Motorcycle Collisions
Drivers often claim they could not or did not see the motorcycle. But, often, the driver did not see the motorcycle because s/he was not paying attention to other vehicles using the road and/or may have been distracted by a cell phone or navigation screen. Collisions frequently happen when a driver does not check the vehicle's blind spot before changing lanes, when a driver enters an intersection into the path of a motorcycle, or when a driver fails to yield to the motorcycle's right of way.
Most of Oregon's laws that apply to car crashes apply to motorcycle collisions. For example, an injured rider must file a lawsuit to recover damages within two years of the collision. Also, motorcycle riders may recover the same types of damages; the same rules about fault and insurance coverages apply.
Attorneys are often necessary in motorcycle crash cases because they require a full crash scene investigation, and collision reconstruction and medical experts to prove how the collision happened and how it caused injury or death.
Collision Investigation and Reconstruction
Because motorcycle operators are often seriously injured or killed, police departments assign their investigation to officers with reconstruction training, but, these specialists do have limited time and resources. Therefore, their crash analysis should be reviewed by experts with unfettered ability and time to review and conduct a more thorough assessment, if need be. Engineers, retired police officers, and ACTAR certified reconstructionists hired by the attorney can uncover details about speeds and distances to recreate what actually happened.
Insurance Coverage and Benefits
The same principles apply to insurance claims and coverage in motorcycle collisions as in other vehicle crashes (See Car Collisions page) with these key differences:
Because motorcycle riders frequently suffer catastrophic injuries they often have large medical expenses and cannot work for a long time. The driver responsible for the rider's injuries, medical bills, and disability may not have enough insurance coverage to pay for all these losses. Having an attorney involved guarantees that all insurance coverage is located and that the driver's personal assets are investigated. An attorney can negotiate with medical providers to reduce large outstanding medical bills.
Personal Injury Protection (PIP) Claim
Insurance companies insuring motorcycles are not required to include PIP coverage unless the motorcyclist specifically requests it. The problem is, most riders don't know this since it is automatically written into all automobile policies, and they learn for the first time they do not have PIP coverage after they are seriously injured.
A motorcyclist who does not have PIP will have to rely on her health insurance to pay her medical expenses.
In addition, motorcyclists do not have the benefit of the at-fault carrier's PIP coverage as do pedestrians and bicyclists.
An attorney can help get large medical bills paid for motorcyclists who do not have PIP coverage and also do not have health insurance. They play a key role in negotiating the liens and subrogation interests asserted by health insurance companies who want to take a share of the insured motorcyclist's recovery.
Uninsured/Underinsured Motorist (UM/UIM) Coverage
Oregon's new law, SB411, effective January 1, 2016, will help seriously injured motorcyclists by allowing their UIM coverage to "stack" on top of at-fault drivers' coverage.